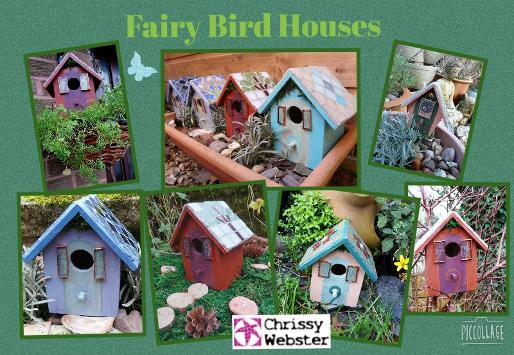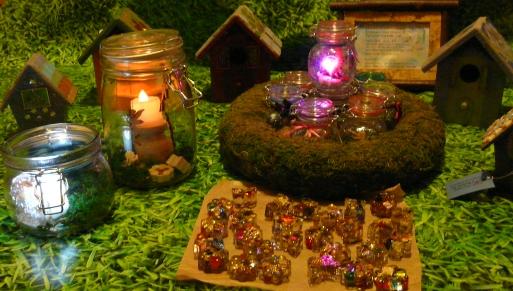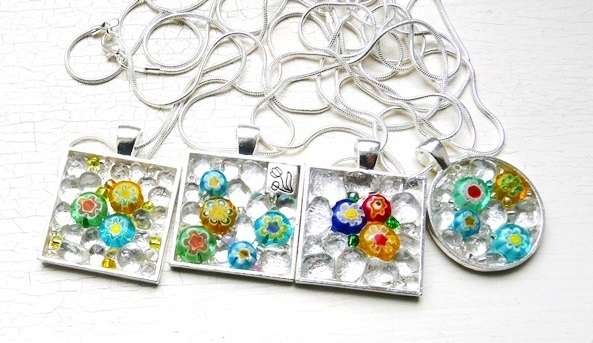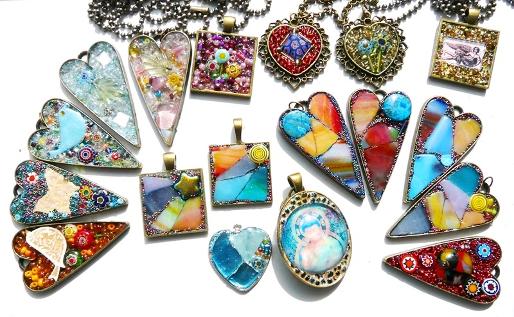 Enchanted Bird Houses
Made with outdoor grade mosaics and paints and feature windows with sparkling fairy dust! Each piece is unique and handmade, and can be custom made to your chosen colour and style. They have a d-clip fastening on the back and can be hung or fastened to anything. You may want to place pebbles inside to make them more wind proof if you are placing them on a flower pot or patio...

Fairy Lanterns
Created with color changing lights. Batteries can be replaced.
Mixed Media Mosaic Pendants
Each design is unique using glass, enamels, images and metal
The Harris Museum and Gallery in Preston are currently stocking my micro-mosaic pendants and mosaic kits.